If you want to login to your existing Balanced System Schools and Settings account go to the login page
The Balanced System® for registered users
The Balanced System® for registered users is based on the widely recognised Balanced System® model and tools focused around the four phase cycle: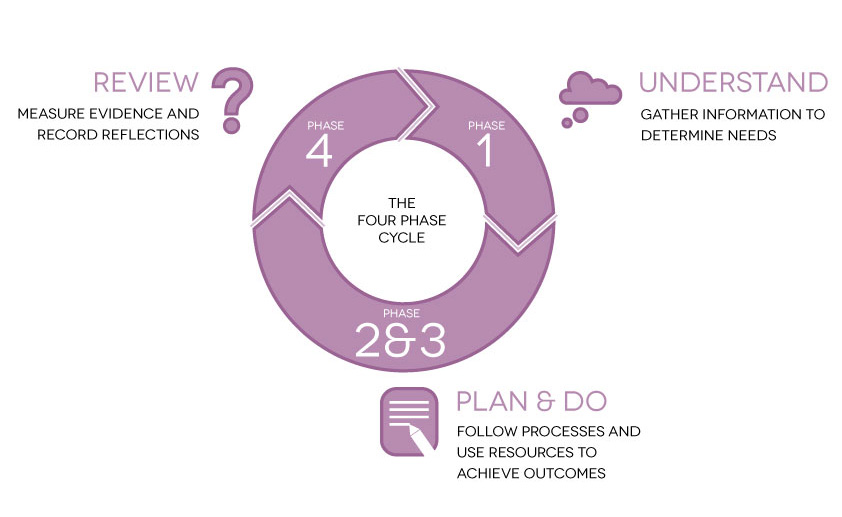 There are two levels of access: Administrator accounts and Contributor accounts.
With an Administrator account you will have access to a suite of tools to enable your service to:
understand and map existing provision
identify level of need for a given population
predict workforce requirements
help meet current or future tenders
allow for tailored outcomes and outcome measures
work across professional groups in an integrated way
If you would like to find out more about how to become an Administrator contact us.
If you have an Administrator account already, login here.
Contributors can sign up by completing the registration process or login here.